As We Are Only Taking On 10 Students For Our Next Course  Please Drop Me AText Or WhatsApp Message Below If You're Ready To Become A Qualified Personal Trainer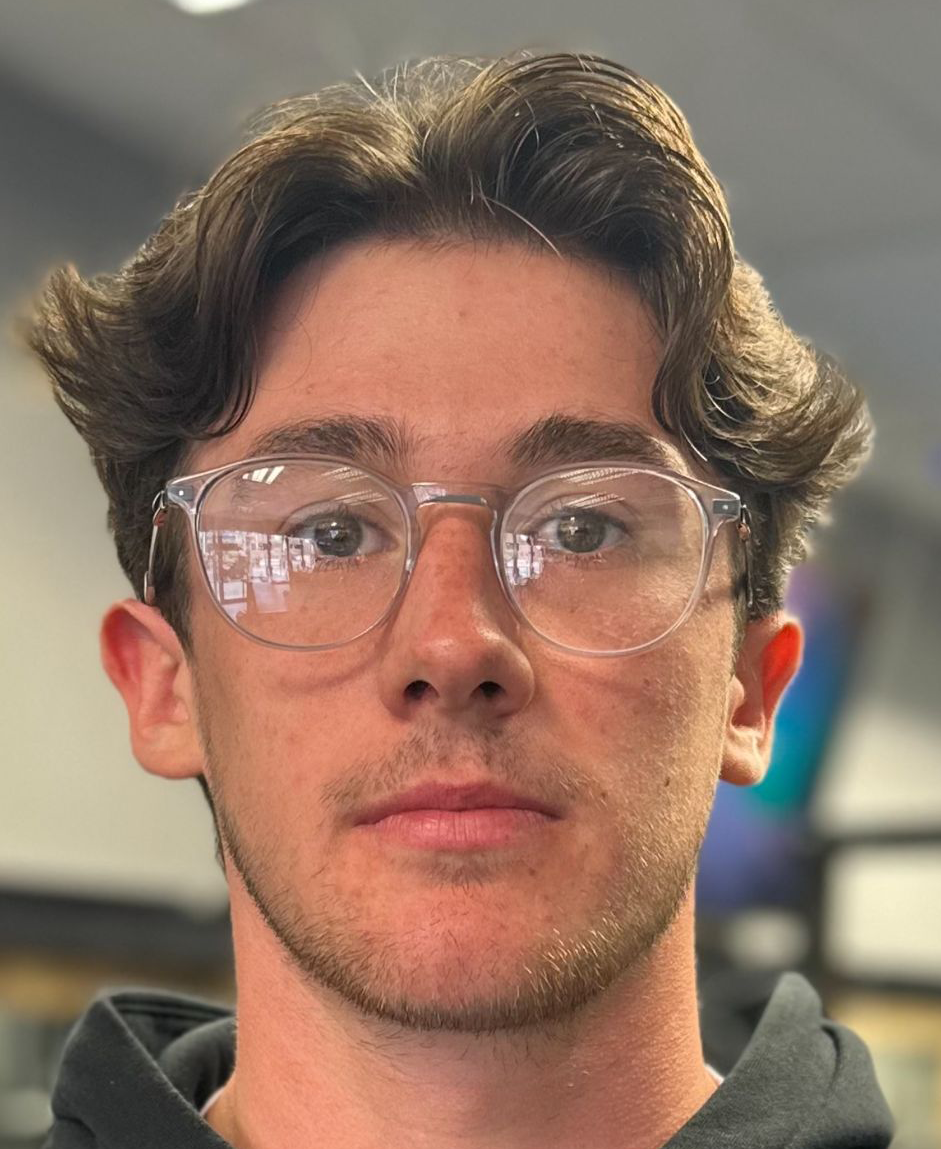 "The course has changed my life. After only a few months being qualified, I am a fully booked Personal Trainer earning much more than my previous job"
Jude Cameron, Fully Qualified Personal Trainer
Here's How You Will Gain Your L3 PT Diploma
You will be working with a specialised tutor who will give you complete
support to guarantee you pass your L3 Personal Training Diploma in just 8 weeks.

All it takes is 4 hours a week of your time. The sessionsare in our facility so you can ask questions and discuss with other students in your group. You will have minimal course work to complete and your tutor will be able to give you their support so it's a simple and smooth process throughout.

You will have a unique login to our world-class student portal where all of your resources can be found so you can access them whenever and wherever.

As this is a part-time course, taught once a week, you can continue to stick to your other commitments such as other studies, work and family life.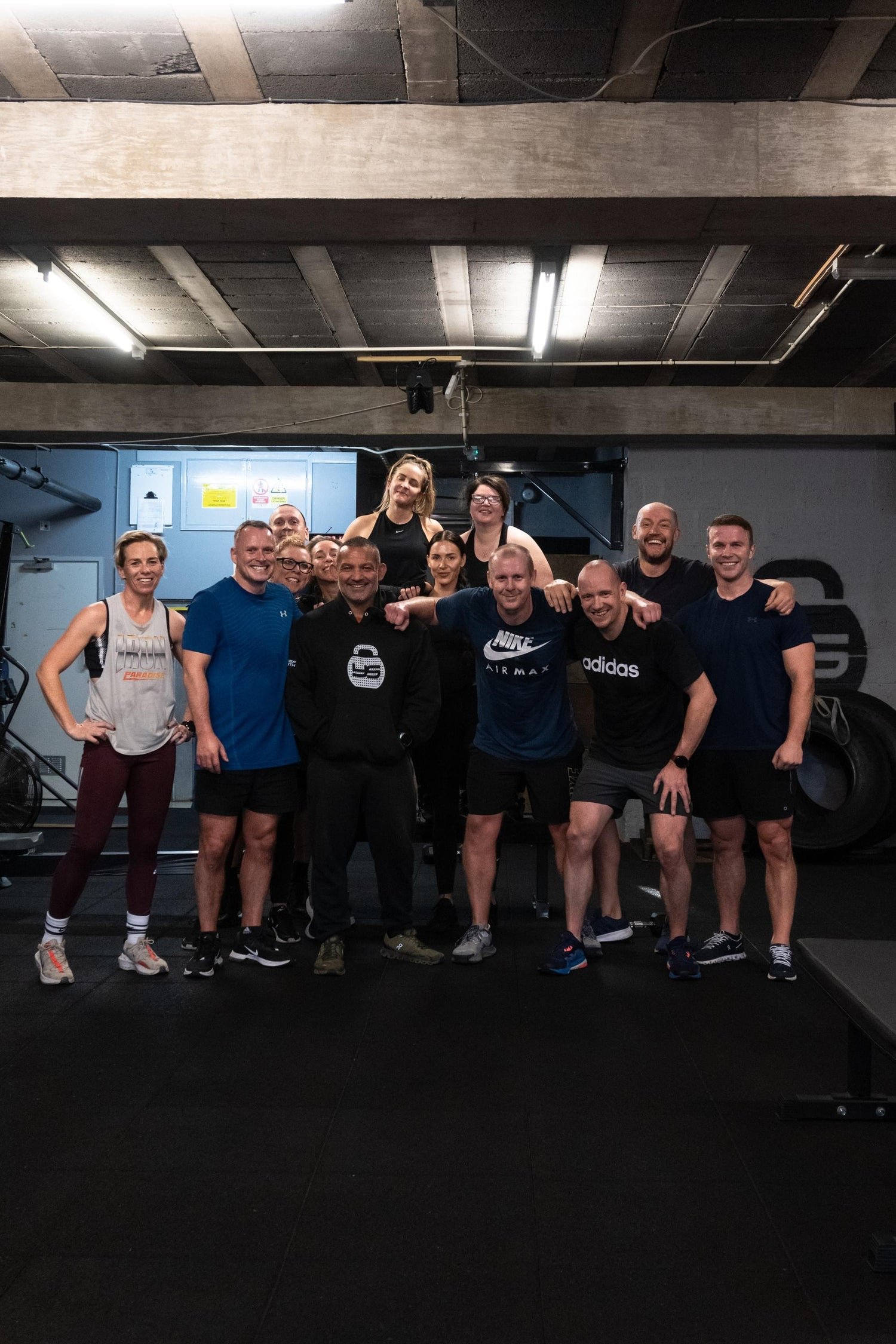 Nationally Recognised
The most important thing when signing up for a course is to know that you will end up with a qualification that you can take anywhere with you and which employers will recognise 
The great news is that each of our courses is accredited by the International Validating Body Think Tree Hub and is a nationally recognised qualification that will open doors to some of the best opportunities in the industry
As the leading health and wellbeing organisation in Liverpool, Youssef Strength train up to 50 clients a month.This means you can be confident that you will receive your training from some of the best people in the business, people who have started where you are now and who can share their professional and personal experiences
When you first start out as a personal trainer, the last thing you want is to be hit by high insurance premiums 
That's why we'll provide the option for you to include your first year's professional insurance within the cost of your course
It means you can get started building your business the moment you qualify without the worry of any insurance overheads

Is This You?
Do you love keeping fit and healthy, or love helping others and want to escape the 9-5 working for someone else? If so, you may have already thought about becoming a personal trainer or gaining the qualification, however, thought it would take you too long to achieve the qualification… Or that it was too expensive.
At Youssef Strength PT Academy our gold standard L3 PT Diploma is nationally recognised and we have developed the course to guarantee you qualify in 8 weeks…
We have also been able to discount the course unlike many other PT Academies because the course is hosted in our facility with our own, world-class personal trainers and tutors.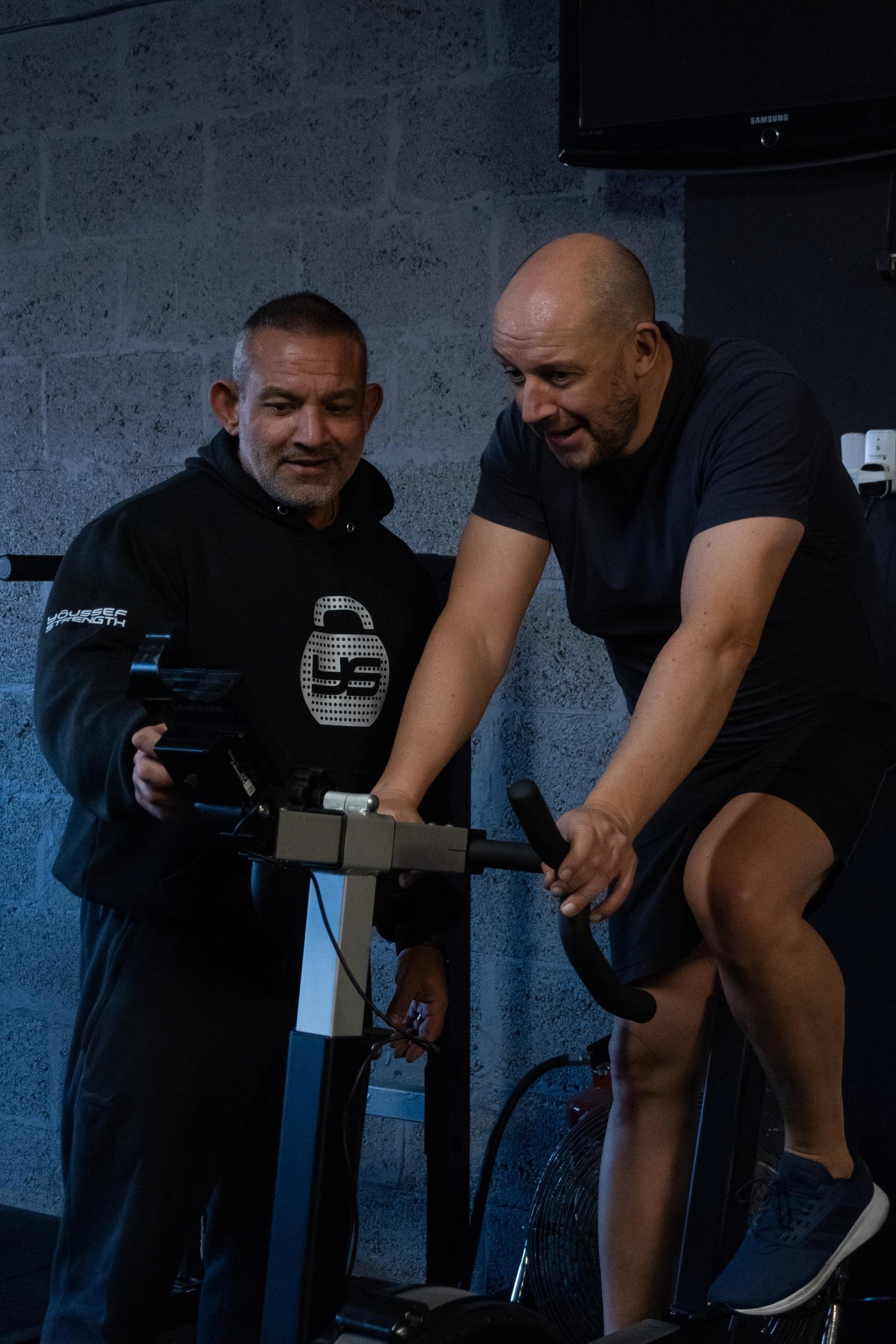 A Meaningful, Exciting, Fun & Profitable Career!
Life as a Personal Trainer is different to most Careers, you wake up daily knowing that you are going to be helping others gain more confidence in themselves, you are at the forefront of making peoples lives better, improving every aspect of their quality of life whilst being flexible with your working hours and making decisions on your own terms
Building up a business you can call your own or excelling at a job for a company can both be extremely rewarding and profitable
It is a catalyst to kickstart a journey of self discovery, improving your own health and the health of others whilst experiencing each new level of growth along the way 

You will be amazed by your own Personal Development and the newly found knowledge and challenges that will arise from it!

Your Clients and Colleagues become close friends, you learn from every new Client you take on and every new Colleague you work alongside, the fitness industry is known for being one of the friendliest and mostsupportive industries out there
The fitness industry is accelerating rapidly, a further expected market growth of 20-30% within 5 years says it all!
Everybody is prioritising their health now more so than ever
Be a part of something special 
Our Promise To You
Our mission is to provide you with the highest standard of support and service so that you live a meaningful and successful career as a Personal Trainer
We've also established a partnership with PURE GYM, ensuring that all successful students receive a guaranteed interview opportunity! This recognition is a result of the exceptional quality and high standards of our course.
Who Is The Personal Trainer Diploma For:
☑ Someone Looking For A Career Change

If you have a passion for health and fitness and are currently frustrated or looking to change career to a more fulfilling job - working in the fitness industry is exactly for you. Once qualified you'll have numerous opportunities to gain full or part time employment or start up a brand new business servicing the community with your newly found skills and knowledge  

☑ Someone In Full Time Education Or Leaving Education

If you're in full time or just about to leave education, getting qualified as a Personal Trainer is a great next step to add to your resume, with employment rates going through the roof this is the perfect opportunity to start in one of thefastest growing industries on the planet!

☑ Someone Who Has A Passion For Fitness And Healthy Living

Maybe you've had fantastic results with your own health and nutrition journey and now you want to gain more knowledge on the subject to further your own personal development and to help more people along the way! 
FAQ About The Personal Trainer Certification
Why Choose Our Course?

When teaching you this course, we aim to give you the preparation and confidence to make your mark as a Personal Trainer within the health and wellness industry

With your certification, you can choose whether you want to work for another company or start the exciting journey of a self-employed professional. Who knows, you might even be asked to join Youssef Strength team. Another great thing about studying with us is the opportunities we have available to students that make an impression during their training.
Why Study with a Fitness Company?

Unlike many other training companies, we teach what we know best. Every day, we live and breathe fitness.

In fact, we deliver over 50 sessions per month, so you could say we know our stuff. We currently employ 6 personal trainers and we are always looking for talented newly-qualified people to become part of the growing Youssef Strength team.

We have found some great candidates for roles at Youssef Strength during our training sessions. It's a win-win situation. For students, there is the promise of a job at the end of their training, and for us, there is the confidence of knowing that we've hired somebody that has stood out during their training and shown some real promise.
Will There Be Hands-On Training?

Absolutely! We hold regular clinics where our students can practice their new skills and knowledge on real clients, under supervision of course! This is a great way to gain some invaluable real-life experience and you'll also get feedback from our teachers and the clients you work with - perfect for your personal development and confidence.
What Qualification Will I Receive at the End of My Course?

You'll receive a nationally recognised qualification accredited by the International Validating Body Think Tree Hub.

What's more, alongside the Level 3 Personal Trainer qualification, our course offers 3 additional valuable certifications that enrich your expertise and elevate your fitness career.

⛑ Emergency First Aid: Prioritize safety in your practice.
📑 Business Studies & Ethics: Learn the business side of fitness.
🫀 Anatomy & Physiology: Deepen your body knowledge for better training plans.

These diverse qualifications collectively empower you to excel in every aspect of your fitness journey.
Do I Need Insurance to Work in My New Profession?

You will need insurance in order to work in your new profession. The good news is that we have provided the option for you to include your first year's professional insurance as part of your course fee. This means you can start working on the day you get your qualification without the worry of high insurance costs.
What Happens if I Can't Attend the Course?

Life happens and we get that. It's inevitable that over the course of 8 weeks that someone may have to miss one session with no fault of their own.  As this course doesn't have any examinations, this allows for flexibility
Who Will Teach the Course?

You can rest assured that your teachers are some of the best in the business. They have years of experience in both delivering services in the fitness industry and teaching students looking to start a new career in the fitness industry.

You couldn't be in better hands. Our teachers have one clear mission in mind - to make sure you pass your course and are confident to get started. Most importantly, they are passionate about sharing their knowledge ensuring you get the best training possible and are ready to thrive in this exciting industry.
What Are The Entry Requirements?

To join our personal training course you must be over 18 years old and have good communication skills. There isn't an age limit, we have had many mature students come to us and have a complete career change.

You do not need any pre -qualifications.
How Much Does the Course Cost?

The cost of the course is £1,499.00 (for now, usually £1995).

Can't afford or don't want to pay out a big lump sum for your training? We offer interest-free payment plans that allow you to spread the cost of your training over 6 or 12 months to make your studies more affordable.
As We Are Only Taking On 10 Students For Our Next Course  Please Drop Me AText Or WhatsApp Message Below If You're Ready To Become A Qualified Personal Trainer